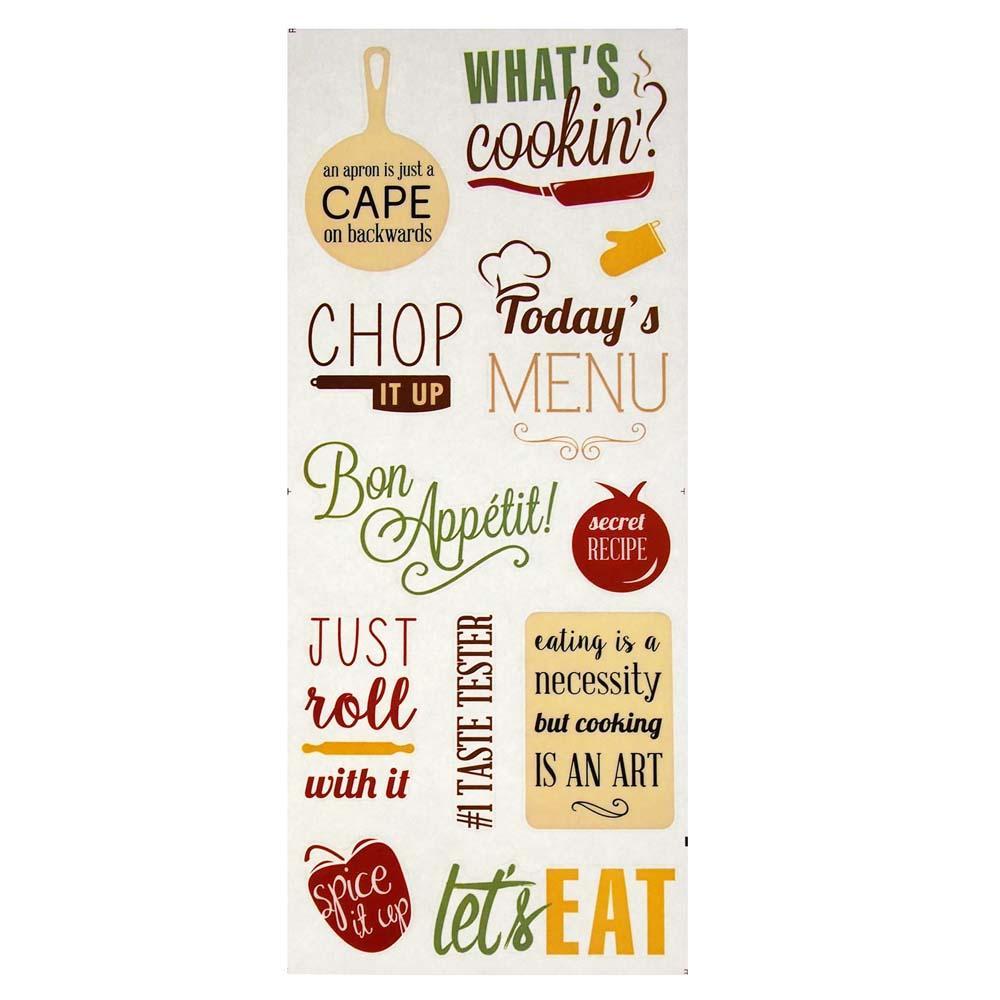 Whats Cooking Clear Photo Safe Stickers, 12-Count
$4.53
This clear photo safe stickers with assorted what's cooking theme plastic stickers is perfect for your mom kitchen decoration, chef or any person who likes to cooking. Great for making invitations, special cards and messages.

Can be also attach to canister jars, menu board, fridge, glass windows and any smooth surface.

Features:
Today's Menu
Bon Appetit
Just Roll With It
Lets Eat
Secret Recipe
Spice It Up
#Taste Tester

Size in range from 1 inches to 3 inches widths.
Each sheet comes with 12 stickers.
Related products