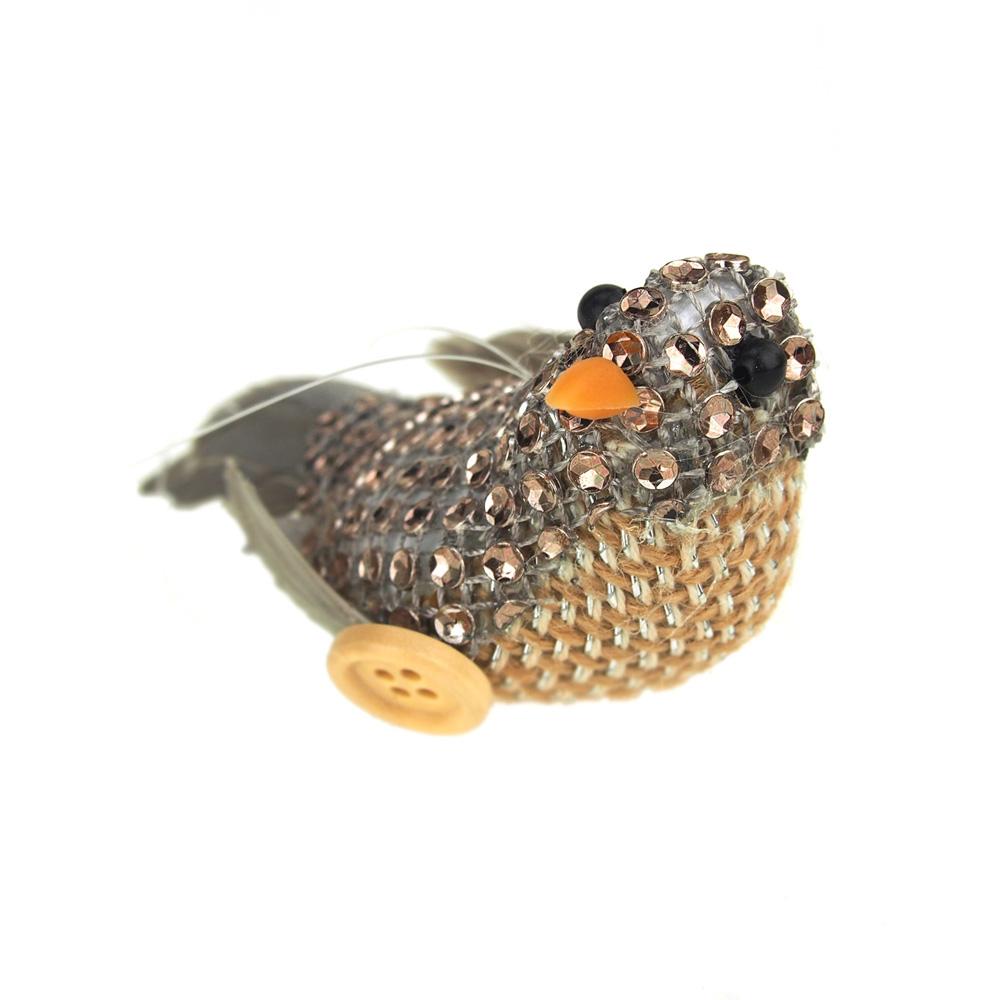 Miniature Perched Bird Animal Holiday Winter Decor, Natural, 3-1/2-Inch
$5.75
This fancy bird featuring a rhinestone beads and button feet is perfect critter to indoor and outdoor decor during Christmas season.

Add a natural appeal to your tabletop, Christmas tree or at your yard for a delightful decorations.
​
Body frame made of Cardboard Paper. ​Features a rhinestones beads wrapped in Burlap Fabric. 
Length: 3-1/2 inches
​Height: 1-1/2 inches
​Width: 2 inches
Related products