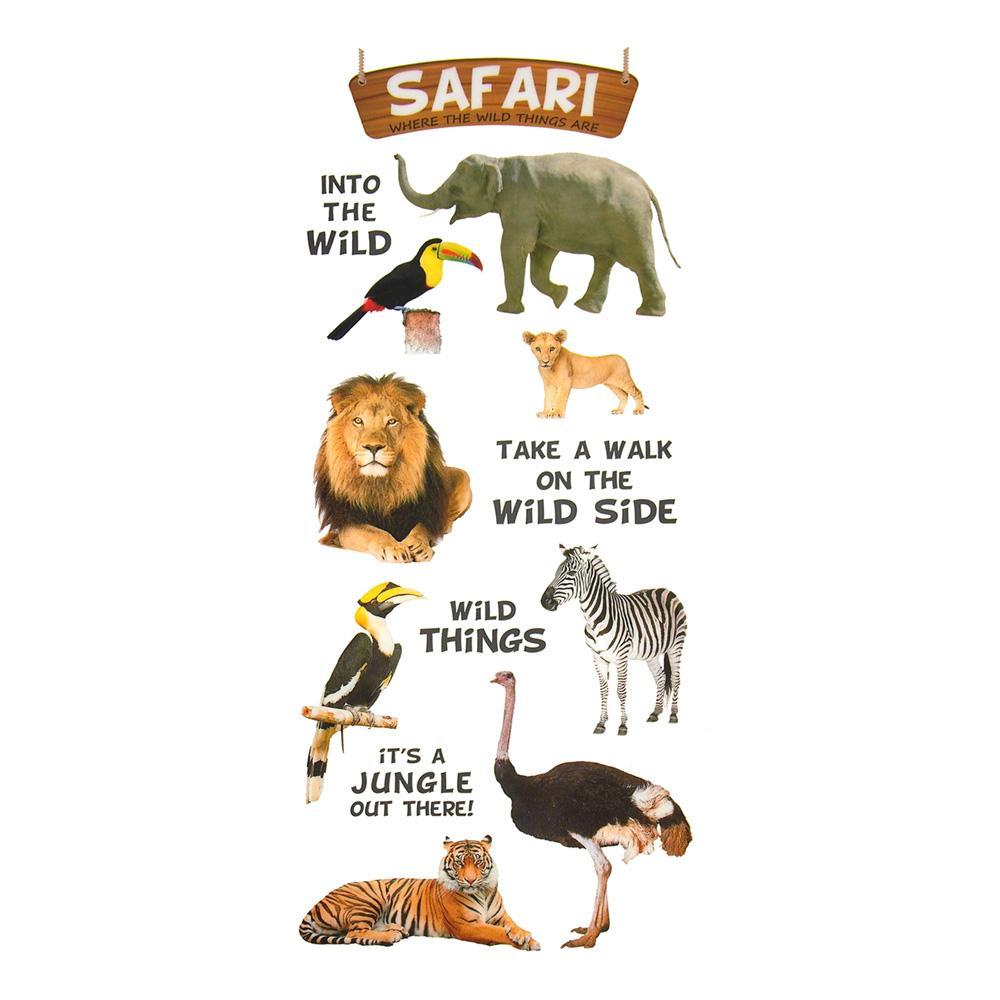 Safari Animals Clear Photo Safe Paper Stickers, 13-Count
$4.61
This clear photo safe stickers with assorted safari animal theme paper stickers is perfect for people who loves animals, being in the wild for making invitations, special cards and messages.

Features:
Into The Wild
Wild Things
Its A Jungle Out There
Elephant, Lion, Zebra
Tiger, Ostrich

Size in range from 1-1/2 inches to 3-1/2 inches widths.
Each sheet comes with 13 stickers.
Related products