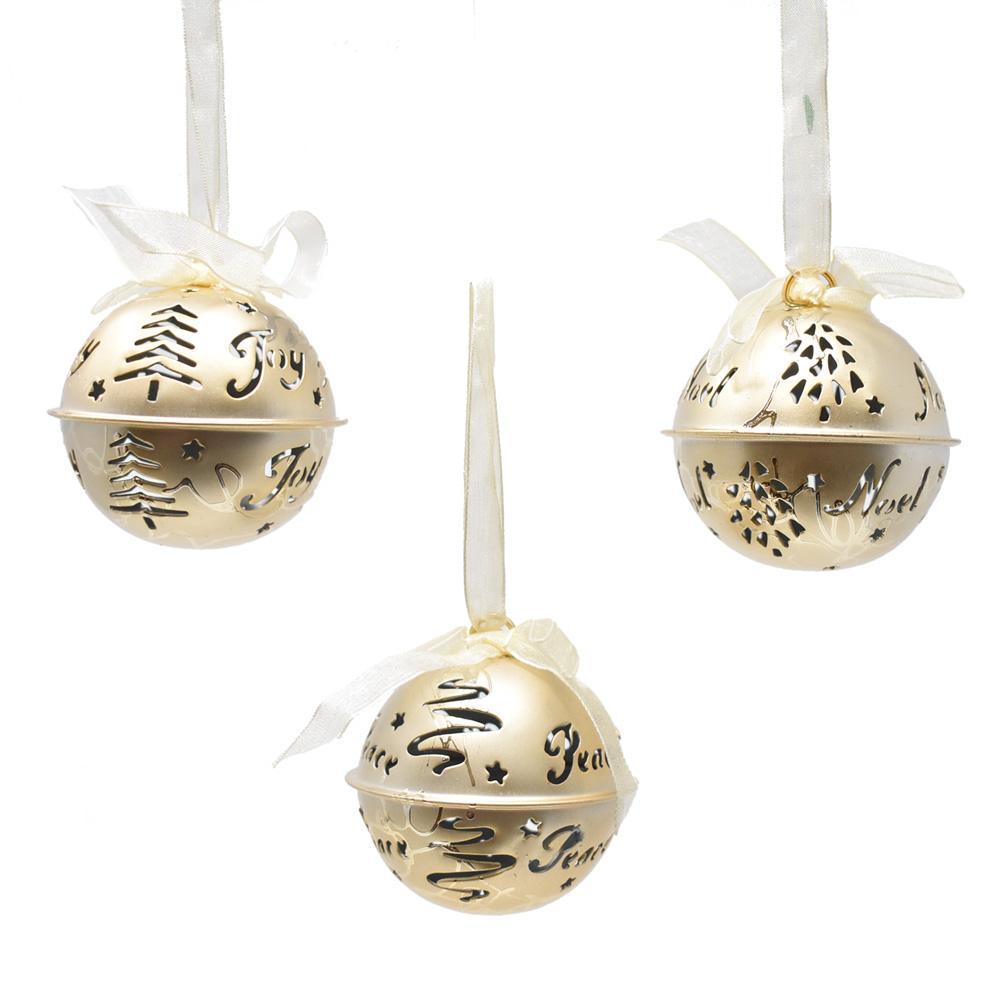 Joy, Noel, and Peace Hanging Metal Bell Christmas Ornaments, 2-1/2-Inch, 3-Piece
$13.41
What better way to ring in the holiday season than with these ornaments? These lovely jingle bell ornament is sure to turn a few heads and spark a conversation. Perfect addition to any Christmas tree or decor.
Ornaments read "peace", "joy", and "noel".

Includes 3 pieces per pack.
Diameter: 2.5"
Related products