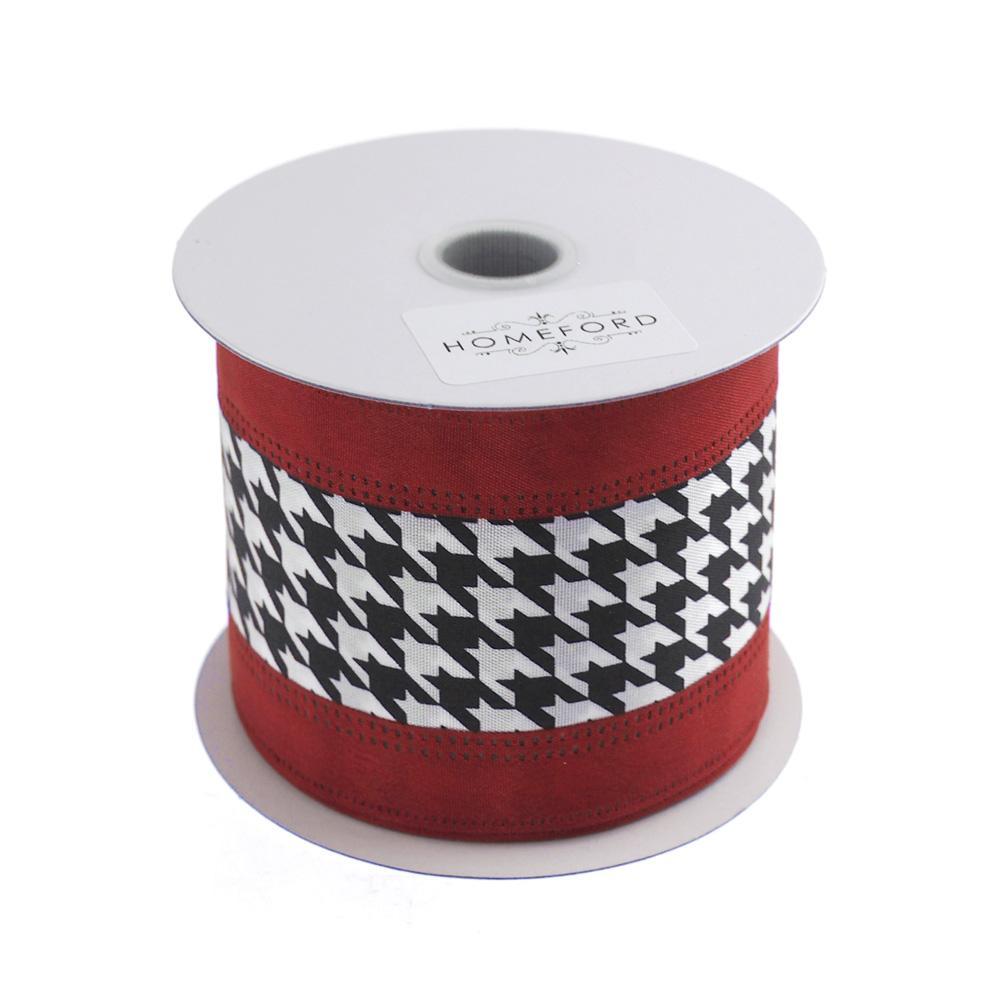 Hounds-tooth Crimson Christmas Wired Ribbon, Black/Red, 2-1/2-Inch, 10 Yards
$9.95
This crimson hounds-tooth wired-edge ribbon provides ability to create and hold decorative shapes. The superior quality, woven textural feel and flexible integrated wire allows multiple uses.
Use ribbon for gift wrapping or add a fresh pop of color with ribbon, bows and streamers to your holiday decorations.
Also, ribbon is Perfect for ALABAMA fan.
Width: 2-1/2 inches
Length: 10 yards
Related products