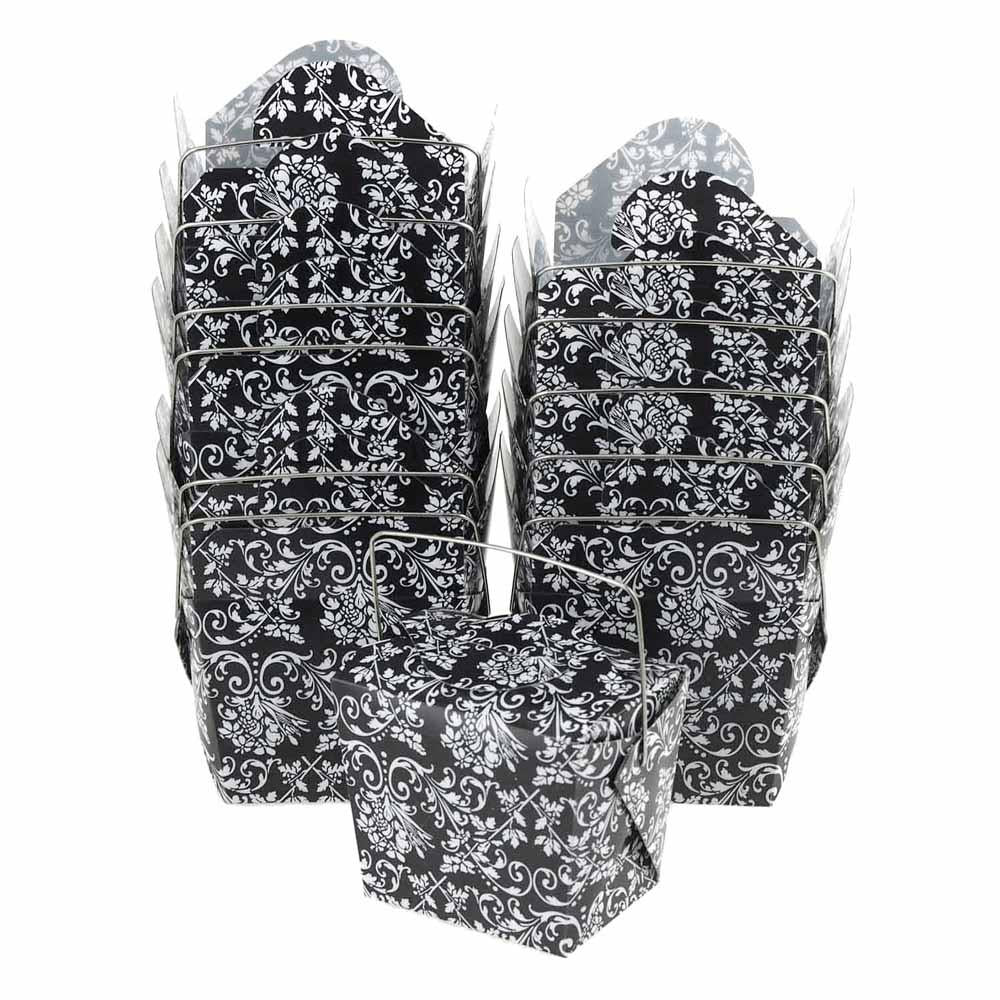 Damask Take Out Boxes with Wire Handle, 12-Piece
$12.15
Damask take out boxes make great packaging for wrapped foods, wedding or party favors, or any festive presentation! Fill them with sweets or small tokens.
The interior of the favor box has coating that prevents liquids from penetrating the cardboard. Features a metal handle for easy carrying. 

Small Damask Box (Capacity 9 ounces):
Height: 2-3/4 inches
Width: 2-1/2 inches
Open: 2 inches


Large Damask Box (Capacity 16 ounces):
Height: 4 inches
Width: 4 inches
Open: 3-1/2 inches


Sold as 12 pieces.
Related products