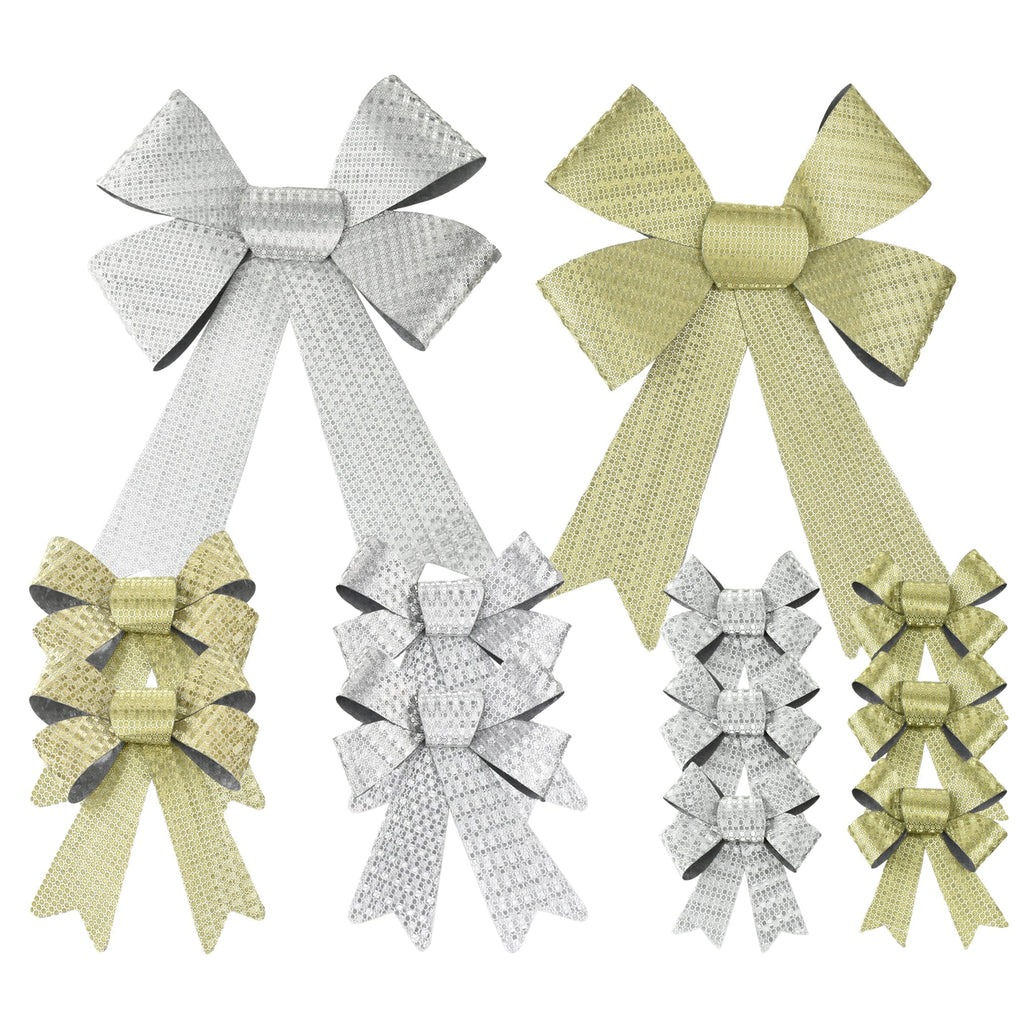 5 Loop Reflective Plastic Christmas Bows, Gold/Silver, 12-Piece
$14.95
These 5 loop reflective Christmas bows are perfect for decorating any large indoor tree, front door, fireplace or outside gate. Bring the spirit of Christmas to your home or office with these bow decorations.

Assortment of 2 colors, 3 sizes each.
Each color comes with 6 bows. 1 large bow, 2 medium bows, and 3 small bows.
Large Bows: 14" x 10.5"
Medium Bows: 7" x 5.75"
Small Bows: 4.25" x 4"
Related products