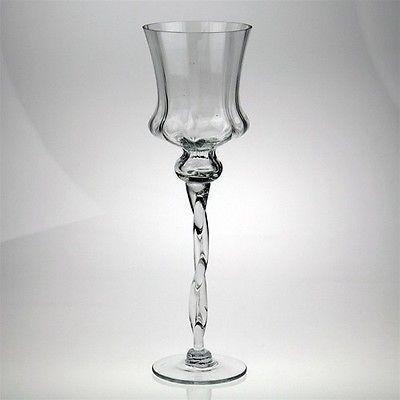 Glass Cup Twisted Stand Candle Holder, 16-Inch
$9.60
These glass candle holder vases make a wonderful centerpiece and is made out of thick glass.

Fill the vase with floating candles and flower petals, jelly balls or other objects for a stunning display that will surely impress your guests!


Height: 16 inches
Open: 4-1/2 inches
Note:
Due to the hand blown nature of glass vases by our artisans, there may be slight variations in size and often contains small imperfections such as tiny bubbles. 
Related products