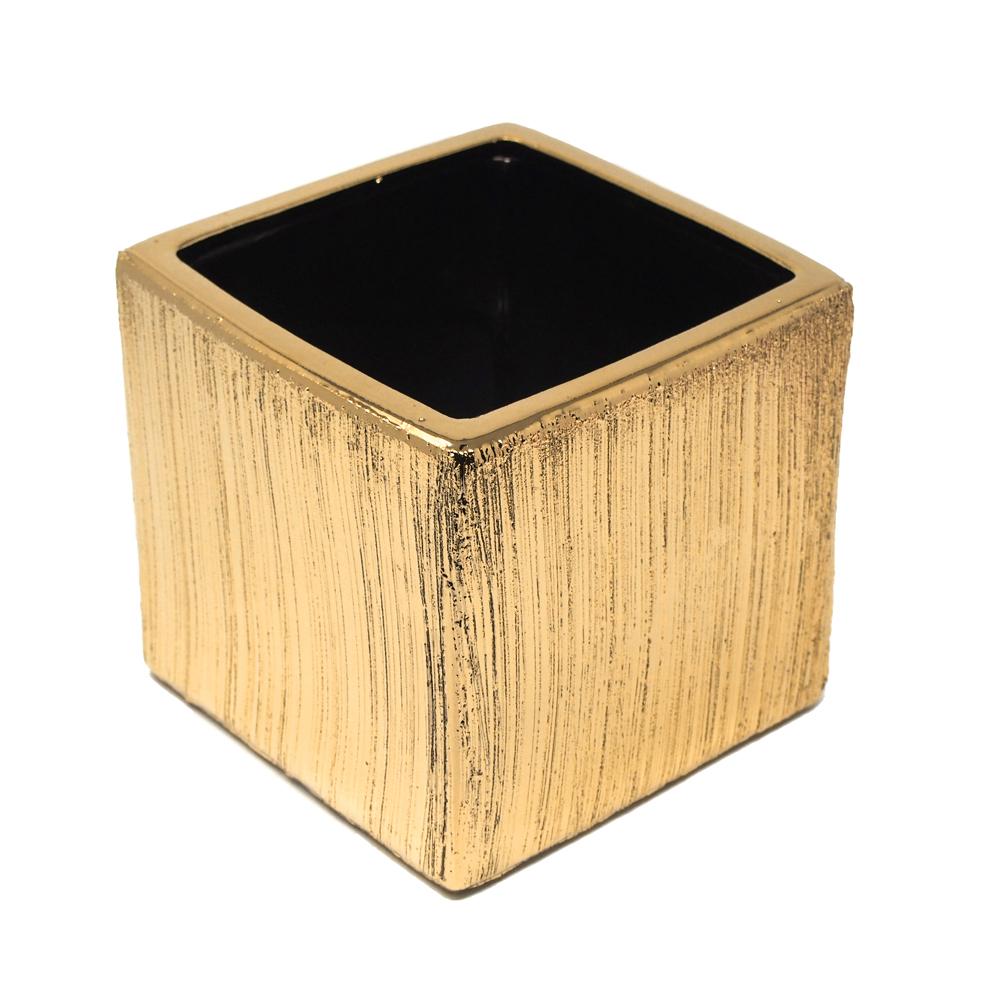 Scratched Square Cube Ceramic Floral Vase, Gold, 5-1/2-Inch x 5-1/2-Inch
$10.13
This ceramic vase is made of out of heavy duty ceramic pot, unique and scratched look that makes a wonderful table decoration for weddings, special occasions and home garden.

Bold metallic gold color for an elegant display. The interior of ceramic vase is smooth and shiny.

Fill vase with beautiful bouquet of fresh rose flowers, tulips, daisy, lilac, airplants, small tree branches, pomander ball, succulents and more.

Height: 5-1/2 inches
Width: 5-1/2 inches
Open: 5 inches
Weight: 1.95 lbs.
Related products