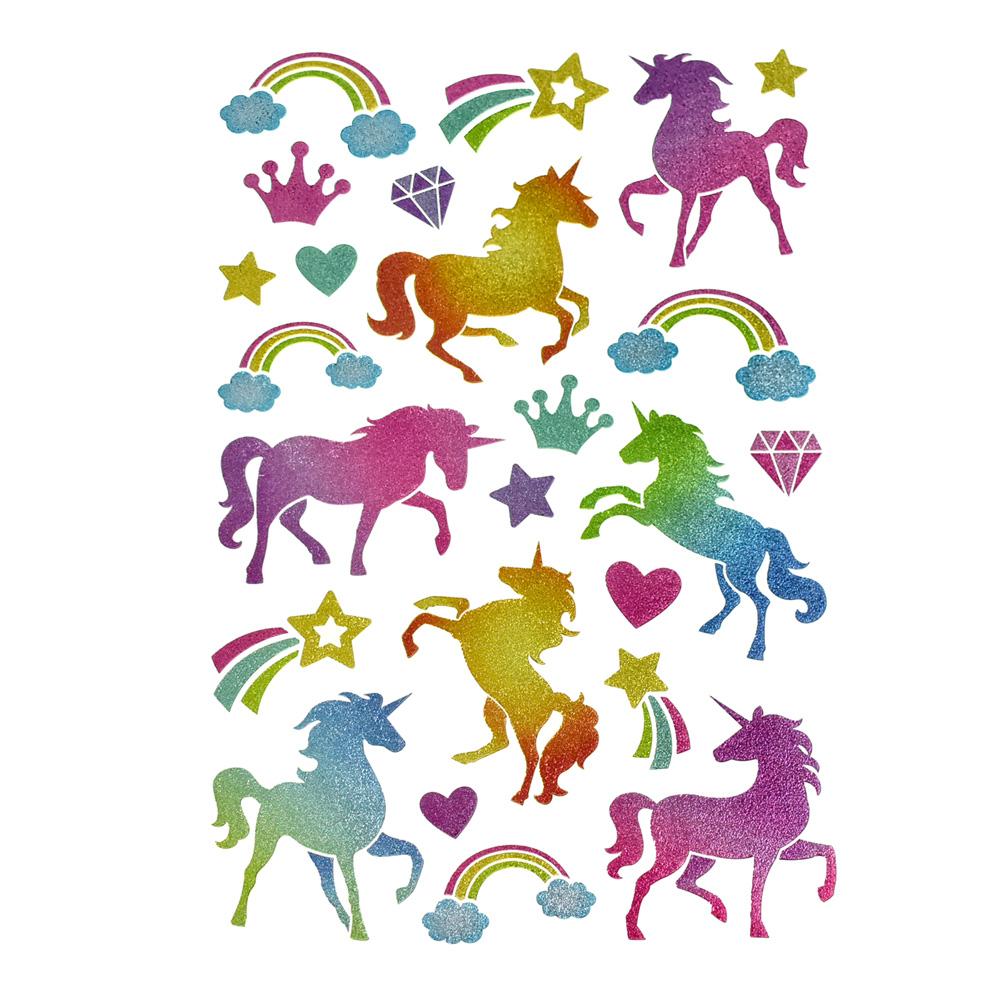 Mythical Rainbow Unicorn Glitter Glam Stickers, 24-Piece
$4.53
These glitter glam stickers shine beautifully in the light, and from any angle. This mythical set features unicorns and rainbows, perfect for any occasion. Stick to cards, frames, photo albums, gifts, treat bags, party favors and more.

Perfect for scrapbooking, stationary, card making, and other crafts!

Sizes range from 0.5" to 2.5" wide.
Includes 24 stickers per sheet.
Related products