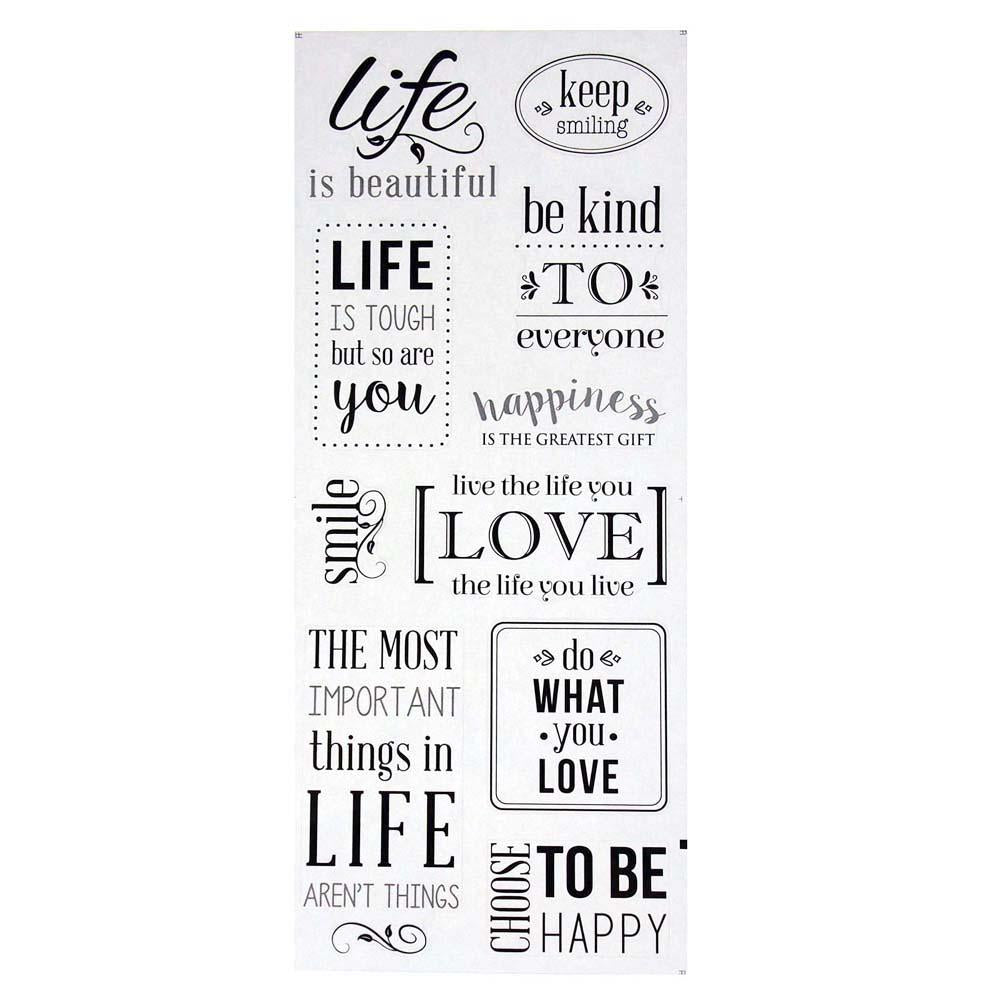 Life Is Beautiful Clear Photo Safe Stickers, 10-Count
$4.53
This clear photo safe stickers with assorted life is beautiful words and sayings is perfect home decor and for making invitations, special cards and messages.

Made of Plastic. Stick to cork jars, glass vase, car windows, fridge, notebooks and any smooth surface.

Features:
Keep Smiling
Do what you love
Be kind to everyone
Life is tough but so are you

Size in range from 1-1/2 inches to 3-1/2 inches widths.
Each sheet comes with 10 stickers.
Related products