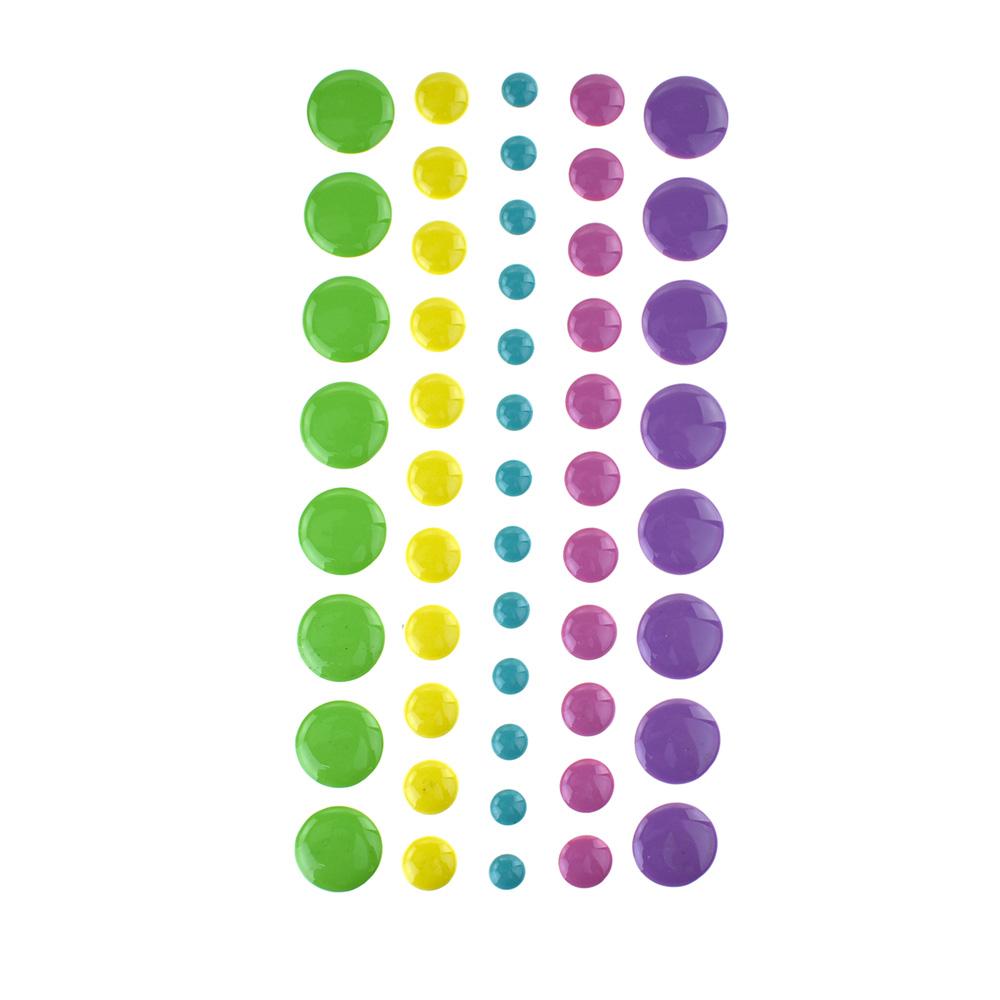 Adhesive Enamel Dot Stickers, 51-Piece
$4.74
These enamel sticker dots are the perfect way to add texture and dimension to your scrapbooking needs. These stickers are a beautiful addition to cards, invitations, albums, glass vase, gift box, bags and more. Each has adhesive at the back for easy attachment. Comes in assorted colors.

Each pack comes in an assortment of complementing colors.
Includes 51 pieces per pack.
Sizes range from 0.25"-0.5"
Related products